---
You realize production efficiency in your company and want to be more effective during your piping projects?

Our electric clamping system is the ideal answer for the preparation and / or orbital welding of your tubes.

New at AXXAIR, the electric clamping makes it possible to carry out a repetitive and constant force tightening on tubes with identical diameters and thicknesses.
The clamping force is adjustable, which prevents the tubes from being deformed or marked. Our new electric clamping system, which continues to use our patented concentric stainless steel clamping jaws, allows you to control the automatic clamping at the touch of a button.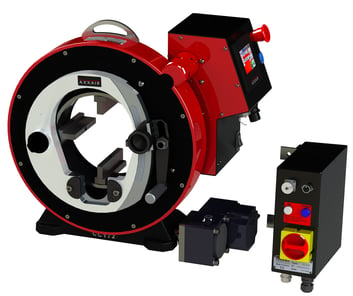 The electric clamping system is sold with the body frame and an automatic rotation which can be directly fixed to an AXXAIR support bench. It can also be used on another support like a workbench :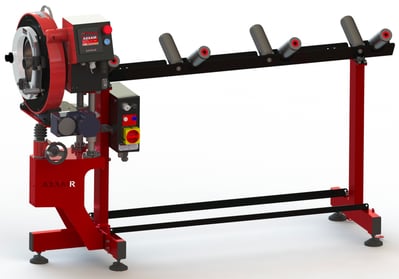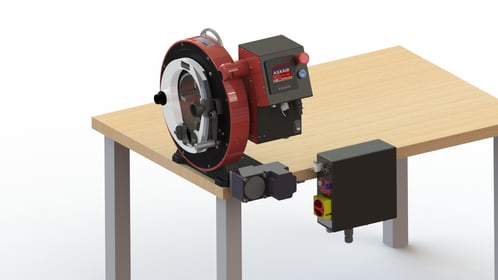 Thanks to its clamping speed and brushless motor, the electric clamping system will quickly become an essential accessory in your workshop. Bringing you more efficiency while saving you precious time
The electrical clamping system is available for all 3 applications of AXXAIR's global process. It can be used for cutting, beveling and welding. This concept allows you to transform your machine and add the cutting / beveling or prefabrication welding option while keeping only one machine body.
The orbital beveling is part of the global process: from orbital cutting to orbital welding. Interested? Ask for a free demonstration of our solutions !