From the 18th to the 20th of June 2019, AXXAIR's 5th Sales Meeting took place, bringing together our subsidiaries and distributors from around the world for the quadrennial international business meeting.
Over 50 participants made the trip to AXXAIR's headquarter in Etoile-sur-Rhône, France. 26 countries were represented through our exclusive distributors and AXXAIR's subsidiaries from the USA, Germany and South Korea.
---

3 days with a varied program adapted to our distributors' needs
During 2 mornings, we sat down all together to introduce the AXXAIR team, talk about our strategy and future vision, marketing, technology and digitization. Our slogan being "innovative orbital solutions", we presented new products including: our clamping jaw spacers, the new orbital beveling machine and our electric clamping system. We also talked about some future tools, accessories and machines that will be released soon – stay tuned!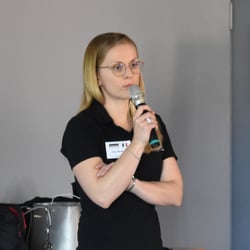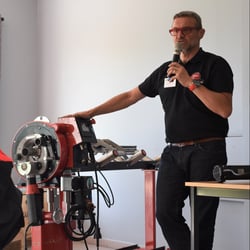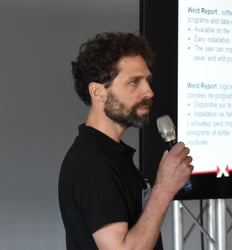 Exchanges and discussions between distributors: experience sharing and transmission of advice and expertise

Experience sharing and the transmission of advice between our distributors is essential at AXXAIR, therefore, some of our partners agreed to testify about their experience on the market.
Edoardo of EMTEK spoke about the interest of a local distribution network and how EMTEK organize their network in Italy.
Juraj of the company ANT, one of AXXAIR's recent distributors, shared the organization of his company, the customer approach and the way they integrated AXXAIR's products within their company and catalog.
Last but not least, Renato told us more about ALUMAQ's rental organization and how the company that used to operate on the thick walled tube markets adapted their approach to the thin walled tube markets in order to meet their customers' demands.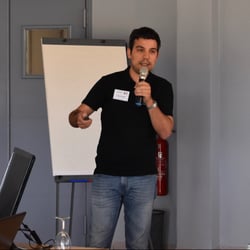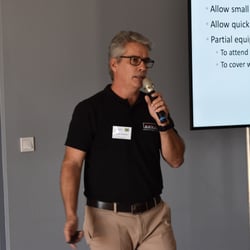 Edoardo (EMTEK) Juraj (ANT) Renato (ALUMAQ)
Workshops led by our experts for optimal knowledge transmission
For the first time, AXXAIR organized workshops in small groups during the Sales Meeting:
Guided tour, titanium welding, machine maintenance, demonstration and explanations of open and closed heads, PPM reader, inerting gases, typical breakdowns of cutting and welding machines, evolution of AXXAIR machines, presentation and discussion about cutting machines on the market…
Over 12 different workshops were offered to our distributors to allow them to attend demonstrations, ask questions and train or deepen their knowledge.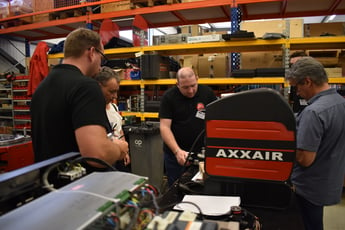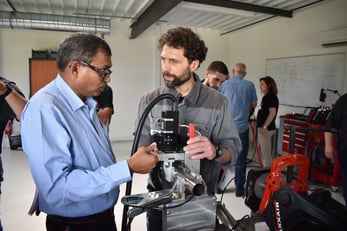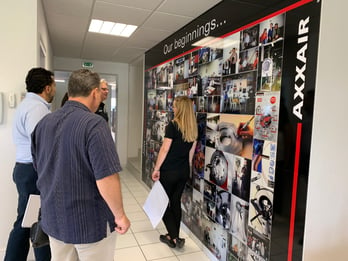 Welding contest: how to challenge our distributors
A welding contest was organized: four teams competed against each other. The contest included preparation (cutting, facing, cleaning and tacking) and welding of thin walled tubes and accessories. Under the critical eye of our AXXAIR experts, the distributors managed to avoid the little traps set by the jury. Evaluated on criteria of safety, methodology, technicality and creativity, the winning duo won AXXAIR jackets and other goodies.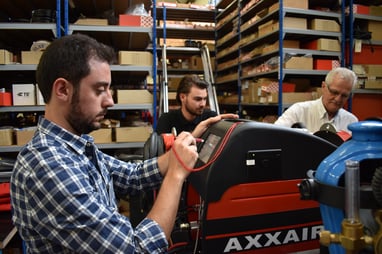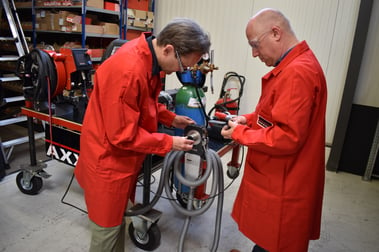 "A summer in Drôme": a mix between working time and
team building between our distributors and the AXXAIR team
For this 5th edition of the Sales Meeting we selected the theme "A summer in Drôme". Our partners could discover - or rediscover the specialties of our beautiful region: nougat, ravioles, pognes...
In order to further reinforce the cohesion of the group, we organized a team building activity: pétanque. This typical French sport is played in groups of 3 and requires adapted protective equipment: sun cream, hat and sunglasses! We went to the "Bastie de la Jonchère" where we enjoyed the sun and the beautiful surroundings.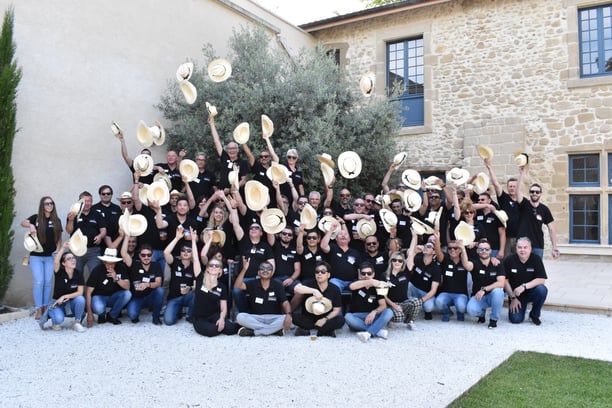 After a very high-level final, full of suspense, the winning team (Ireland-Italy-France) won a 3-ball set engraved with the name of AXXAIR (the balls were made in France of course). Everybody went home with an AXXAIR jack to enable them to practise and keep a souvenir of this fun activity.
A magic show and a cocktail party followed by a few dance steps closed this beautiful evening.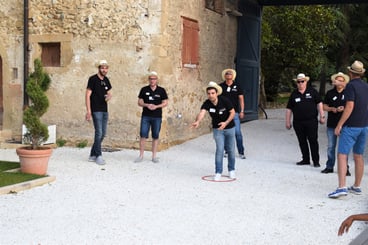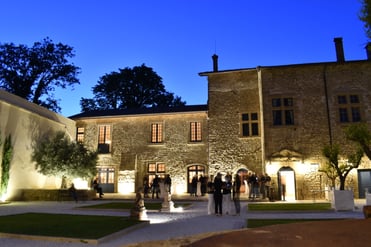 Time flew by, and the last day was already there. After some more workshops and the feedback of the meeting, we shared a last typical French meal with our distributors. Two food trucks proposed local wines and fresh local products .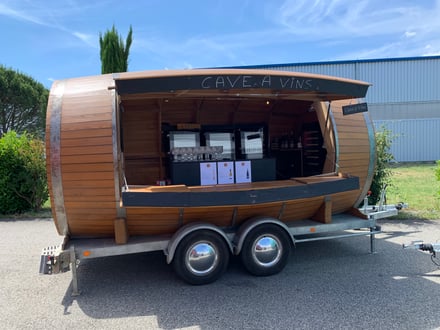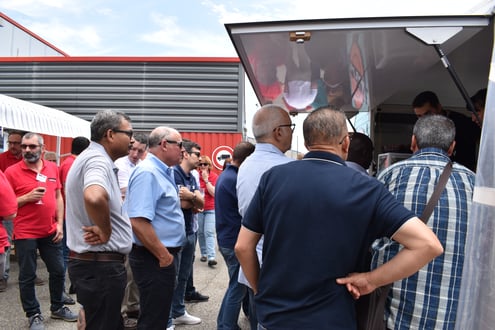 These three days were rich in exchanges, testimonies, discoveries and conviviality. Once again, our Sales Meeting enabled all AXXAIR distributors and teams to come together around AXXAIR's values ​​and shared vision.
We warmly thank each of our partners for their presence, kindness and availability. We are delighted to have been able to welcome them, present our new products and projects, introduce them to the specialties of our regions and share convivial moments together.
Thank you to everybody for being part of the AXXAIR team!
If you are interested in joining us as a distributor, do not hesitate to send us a message.